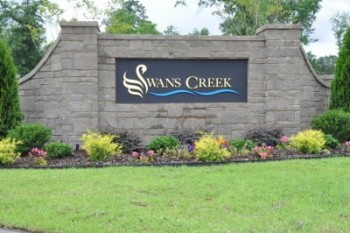 Swans Creek
Open Summer 2015
Visit our newest development in Grays Creek, NC,  located just on the outskirts of Fayetteville and Hope Mills in Cumberland County.   It is like nothing you'll see in the area.  It is a picturesque subdivision with rolling hills and beautiful natural areas.  The property features 37 generously sized home sites ranging from 3/4 acre to 3 acres in Phase I. 
Although the property is truly rural in nature and location, it provides easy access to I-95 making the drive to Fayetteville and Fort Bragg a comfortable 20-25 min. commute.
It's the most peaceful and serene place to call home.